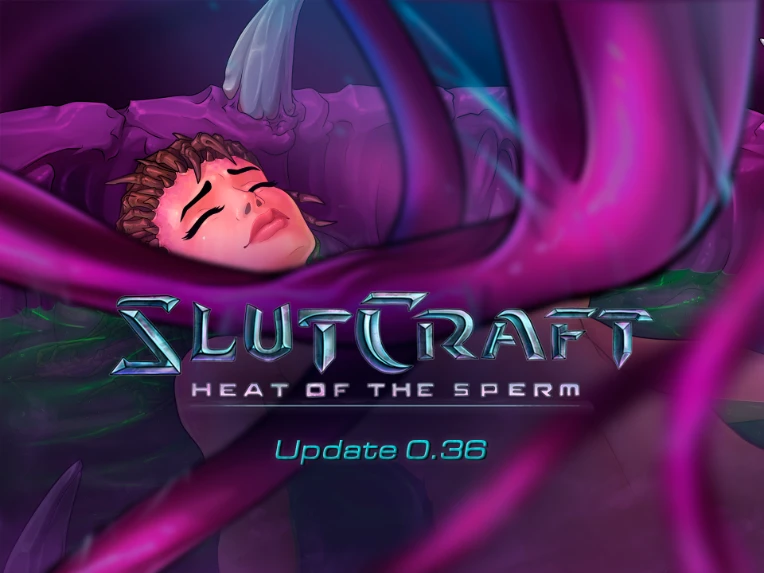 Hi! Did you try out the latest update to SlutCraft yet? It turned out gorgeous and especially story-important this time! Our patrons of Hydralisk tier and above have already gotten their hands on the patch and they're already enjoying the new scenes! Allow us to share the featured content for this update! ❤️‍
Changelog:
🔥 High priority:
New sprite: Sarah (final)
New event: "The Seventh Essence"
New scene: "Power..."
New scene: "Limb..." (part 1)
New event: "Speaking to the Swarm."
Abathur's plan
Queen of Blades' plan
Lizzara's plan
New event: "Ponderings"
New scene: "Abathur's checkup"
🔥 Medium priority: 
New checkpoint (final chapter)
🔥 Low priority:
UI Update: "Where's the bonus code?"
Fixed bug with choosing control scheme of the Leviathan on Android
Various bugfixes and typo corrections
Version 0.36 is a very important one and we highly recommend you not to skip it, it's like the calm before the storm, which will be even more mighty!
Soon the rest of you guys will have access to the update, the next being the Zerglings. But if you can't wait to indulge in some new scenes with Sarah, we're happy to generously reward you with early access and exciting perks for your support! Over the next month, you'll not only get access to the new update before others, but also intriguing teasers, ability to participate in polls (the upcoming one being "Best Scene of the update"), early announcements of the new updates, a special role in our Discord and many other surprises. 🌌
In any case, we are grateful to all our players for your unwavering support, for waiting and for your words of encouragement. See you soon, because the best is yet to come! 
Sincerely yours,
Shadow Portal Team